Tuesdays
Tuesday night is House4Hack night – bring your projects, open-mind, beer and visit us after 18.00 on any Tuesday night! We are open till late (normally past 12) and it is an opportunity to socialize, hack, dream, scheme with like-minded people. It is a very informal event where anything can happen…
Older videos:
Maker Academy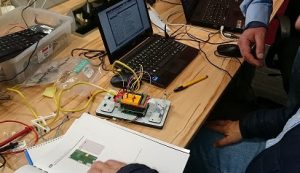 We started the H4H Maker Academy and present courses that enables budding makers, for example:
-Arduino
-Raspberry Pi
-3D Printing and 3D CAD
-Basic Electronics
-Internet of things
-Soldering
No courses at the moment, if you are interested in presenting, please contact Schalk
FPV & Sloping
We love the outdoors and often head for the mountains for FPV, RC and Sloaping phun! Sometimes we like to push the boundaries like sending up a glider with hydrogen filled balloons….
Events
We've been to Scopex, MakerCon, Fak'ugesi Market Hack to name a few – the most phun for me was the FPV cars at the Market Hack:
South Africa's longest running hackerspace!
5 years and counting, this video tells our story ….
SA Maker Collective
We are proud to be part of the SA Maker Collective and are proud to have collaborated with these guys: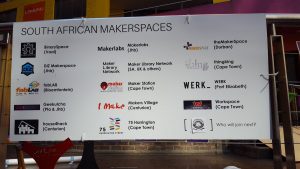 – Binary Space (Van der bijl)
– Bushveld Labs (Braamfontein)
– DIZ Makerspace (Braamfontein)
– Maker Labs (Randburg)
– Maker Space (Durban)
– M!a Design & Make
3D Printers
We have a number of 3d printers at House4Hack and we are proud to be directly associated with the Morgan 3d Printer and the RoboBeast. The printers are free for use by our members.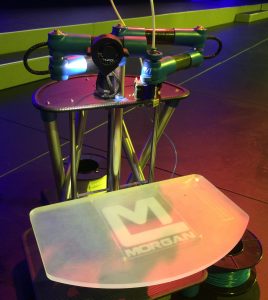 Quentin's workshop is in House4Hack where he manufactures the award-winning Morgan 3D Printer. A visit to House4Hack is not complete without a tour of the workshop and exhibition area.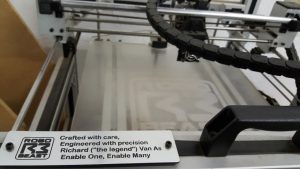 The RoboBeast was designed by Rich van As and inspired by House4Hack – Rich worked from House4Hack while designing and launching the printer.
Get involved
Visit us on a Tuesday:
Join us at 4 Burger Ave, Lyttleton Manor, Centurion every Tuesday evening from 18.00 till late (bring a project to work on or beer)
Telegram Group:
Send a message to Schalk on Telegram to add you to the group - currently >100 users, relevant conversations for makers
IRL:
Schalk 082 777 7098
After hours only, please rather send telegram message
Courses:
Not active at the moment, if you are interested in presenting a course, please let Schalk know